If you're in search of an adventurous destination, Upper Mustang trek is here for you. There's a policy that if the area is openly bordered with another country, then it requires special permits. The same case is with the Upper Mustang. The trail difficulty is medium with moderate ascending and descending. You get a chance to explore high hills, forest areas, wild lives, flora, and fauna. Trekking to Upper Mustang with Adventure White Mountain's team is enjoyable and full of fun.
Upper Mustang region is also known as Hidden World of the Buddhist kingdom. The trekking route was opened officially fifteen years ago. Upper Mustang trek is not that much difficult. The region is called Himalayan rain shadow. Lo Manthang-the kingdom of Lo is an area at Upper Mustang which is still ruled by ancient kings. Trekking towards Upper Kali Gandaki Valley is breathtaking and adventurous. The trekking trail is one of the expensive ones which requires two different trekking permits.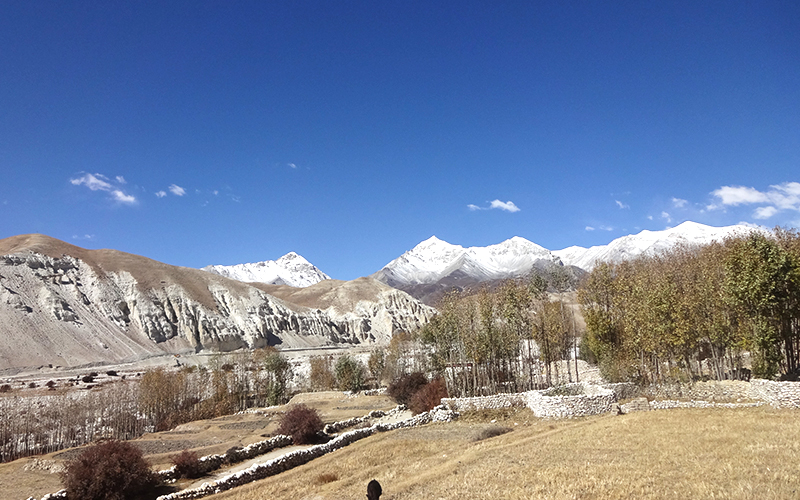 Upper Mustang Trekking Permit Cost
Mustang restricted Permits: The cost is $500 for 10 days and an additional of $50 per day.
Annapurna Conservation Area Permit(ACAP): USD 30 or NRs 3000
For SAARC countries, the ACAP fee is NRs 1000
Also, the local tourist should carry permits going for the trekking to the Mustang region. The permit cost NRs 200 for local tourist.
TIMs Card for Upper Mustang Trek
Trekking to Upper Mustang is possible without TIMs card. But, if you wish to trek other parts of Nepal, at that time you need to make a TIMs card. Everest Base Camp trekking, Ghorepani Poon hill trek, Annapurna Base Camp trekking, are some other trekking destinations that require TIMs card.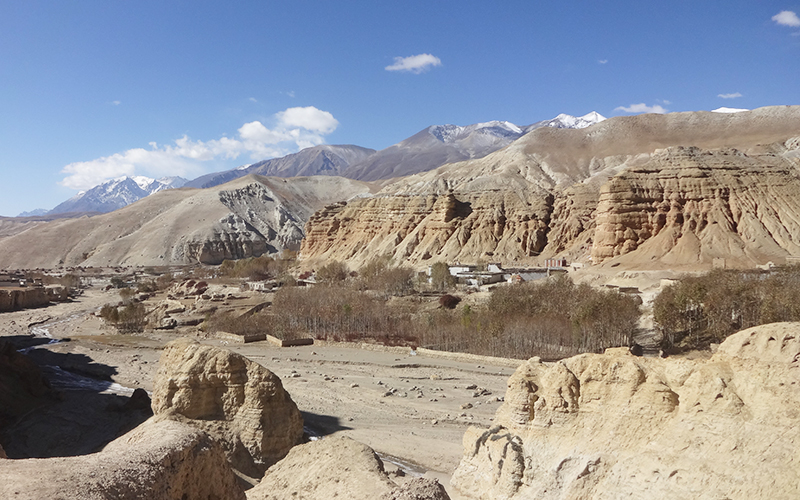 Upper Mustang Trek Permits in Depth
Valid passport for 6 months
You need an original visa and passport for obtaining the permits
Carry a scanned copy of your photo
Printed pp sized photo is required for ACAP permit
You can obtain permits from any of the Nepal government registered company
Is it possible to get Upper Mustang Permit myself?
If you are planning for Lower Mustang trek, you can get Permits at Nepal Tourism Board yourself. The board is situated in two places: Pokhara and Kathmandu.
But, it's not possible for Upper Mustang trekking to get permit yourself. You need to go with some trekking agency. Adventure White Mountain is handling such permits from many years.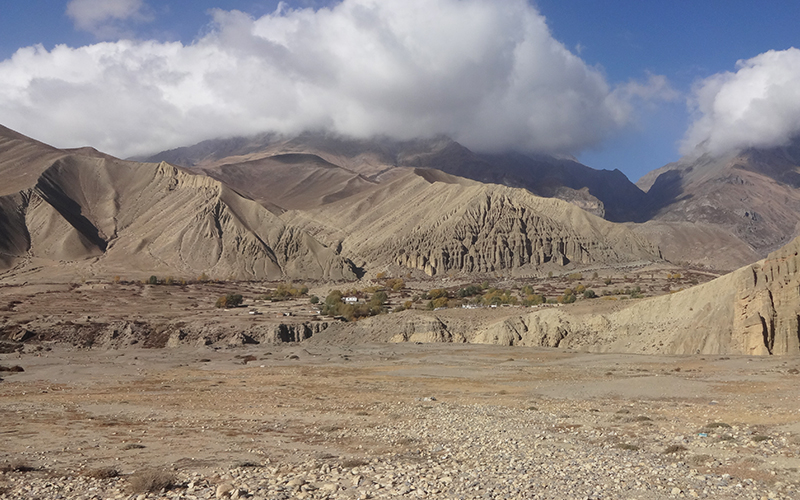 Filming and Documentation Permits
You need to carry a special permit for filming and documentation inside the national parks and conservation areas. Getting this is easier with a trekking company. Inform your agency earlier about it so that they can manage it at an exact time for you. Ministry of Information and Technology distributes the permit. The fee depends upon the number of cameras, and use of the camera.