Naturally ornamented by high Himalayan peaks, green hills, stunning landscapes, ice falls, glaciers, and much more scenic beauty, Nepal is famous for adventurous trekking all over the world. From easy to most challenging, trekkers can choose their own preference of trekking according to their level of fitness. Trekking in Nepal is rewarded by magnificent views of Himalayan ranges, fast flowing rivers, landscapes, deepest gorge, and natural beauty. Besides that interesting and unique lifestyle, culture and tradition of the people living in the Himalayan region of Nepal make trekking even more fascinating.
One of the most important thing that travelers should keep in mind is budget. When you are planning to visit one of the most beautiful countries in the world then your budget level should be high, though Nepal is a very cheapest place to travel in the world. While trekking in Nepal, this is very difficult and confusing to estimate budget and which traveling agency to trust. Here are some aspects which are related and depended to cost of Trekking in Nepal
Trekking destination
Permit Charge
Porters and guides
Accommodations
Foods and Meals
Transportation
The time period of trekking
Other miscellaneous expenses
The most important aspect that matters while trekking is transportation and its costs. There are many options for transportation either by road or by air. Transportation by road is far cheaper than by air. Normally local buses are the cheapest means of transportation in Nepal. But to have a luxurious journey, there is the option for private cars and jeep services. Every trekking trail does have the starting point from where trekkers have to begin by foot. Many starting points of the trek are out of the town so, transportation is required to reach and return from the starting point. Normally, it costs about $50-60 per person in the Jeep whereas it costs about $25-30 per person on buses. While trekking in the Annapurna circuit, the transportation costs in about $60-70 which include expensive transport leg from Muktinath to Pokhara. However, the flight cost is very expensive which costs about $240-250 per direction.
Similarly, while the Everest Base Camp trek, the flight costs about $160-190 per direction to reach Lukla which is the starting and ending point. If you want to cut down expenses of flight then you may drive up to Jiri (starting point of the trek), via Jeeps and Bus which costs $40-50 and $25-30 respectively. Likewise, the cost of local buses per person is $10 and $150-200 of Jeeps to reach up to Soti Khola or Arughat which is the starting point of the Manaslu Trek.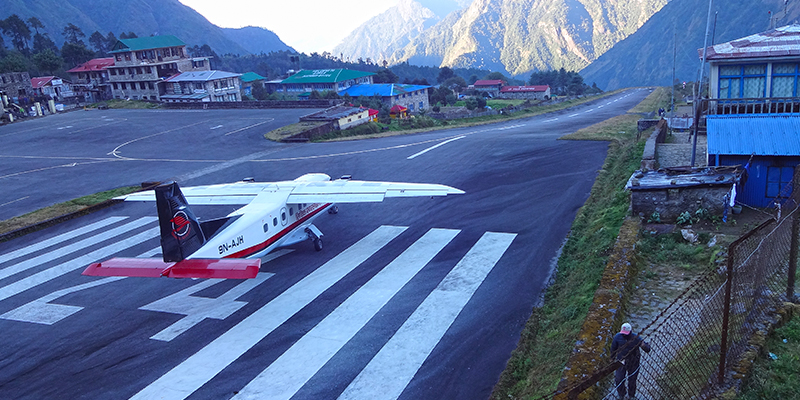 There are some restricted areas in Nepal which require trekking permit to enter. While trekking trail may go through some National parks and conservation areas, which requires government-issued trekking permit to enter there. Generally, there are 2-3 trekking permits that trekkers have to carry during the trek. One permit belongs to Conservation area of National park whereas another will be Trekkers Information Management System (TIMs) and the final one which may require while entering any restricted area.
The entry fee for foreigners in National Park and conservations areas are given below
For the nationality of SAARC countries, they have to pay only $2 (NRs200) for the permit fee. Trekking in restricted areas like Upper Mustang and Upper Dolpo, trekkers have to pay $500 per person for permit card for first 10 days whereas they have to just $50 after that.
Cost of Accommodations
During the trek, the rate of accommodation varies along the trek. The rate of high elevation tea houses is more than of low elevation tea houses. The prices also vary according to the season of trekking. During the off-season, the prices of the room are not that much costlier as trekkers may get discount but during the peak season, it is costlier than offseason. The accommodations are of the standard category infamous trekking trail which provides extra coziness. There are different types of accommodations available in Nepal like: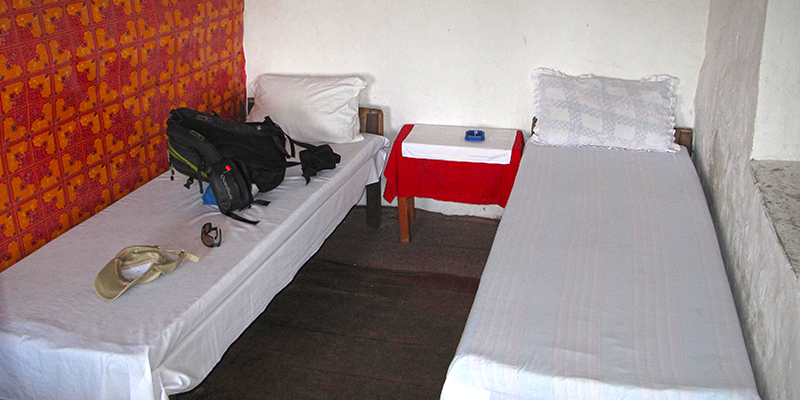 Tea Houses: Generally this type of accommodations can be found at several points of hills and mountain which provide dormitory room and local basis foods. The costs of tea house start at $2-3$ per night. The accommodation in famous trekking trail like ABC, EBC etc. costs $3-4$ per night.
Camping: Camping can be set anywhere with the assistance of trekking guides, cooks, and porters.
Homestay: Homestay can be organized in local villages. You can spend the time with the family of local people and experience their lifestyle.
Cost of Meals
As trekkers gain more altitude the price factor for everything including foods and drinks also rises. The reason behind the increment of cost in the food product is; transportation is not that much developed in the upper Himalayan region of Nepal, so porters and donkeys have to carry the food for those areas. The price is not that much higher at the starting of the trek but as trails go further higher prices will rise more. Meals also rely on which type of accommodation you are staying. Standard accommodations cost expensive breakfast and meals. The price of meals starts at $2-$10 per meal. A cup of tea costs about USD $1.5-4, coffee costs USD $2-4, a bottle of beer costs USD $5-10 and a bottle of water costs USD 0.5-5, almost in all Himalayan regions.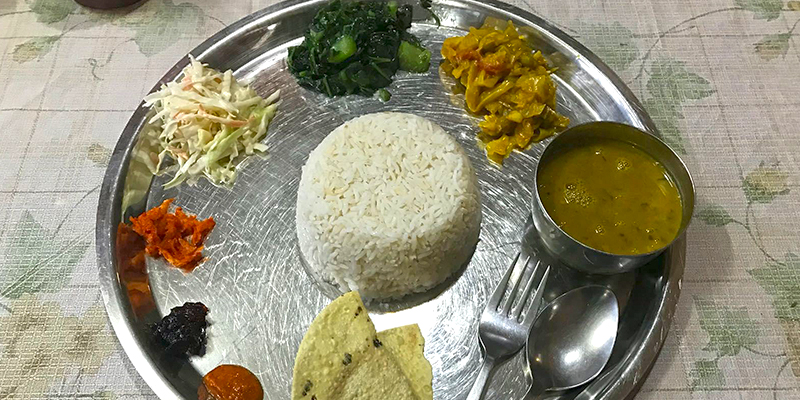 Guides are those who will lead you and show you the route throughout the entire trek. And the porters are those who will support you to carry your baggage during the trail. Porters and guides are hired depending on the grade of the trek and available budget. The guide will make you laugh and share his knowledge to make you trek even more interesting one. The rate experienced and skill full guide is $25-$30 per day. Likewise, the rate of porters ranges from $18-20 per day. The rate of trekking guides and porters also depends upon trekking routes. If trekking routes are more challenging then the rate will be more and it is clear. Cost of guides and porters infamous trek like ABC trek is $20-30 for the guide and $15-20 for porters, whereas in EBC trek guides costs $30-40 and porter costs $10-20 per day.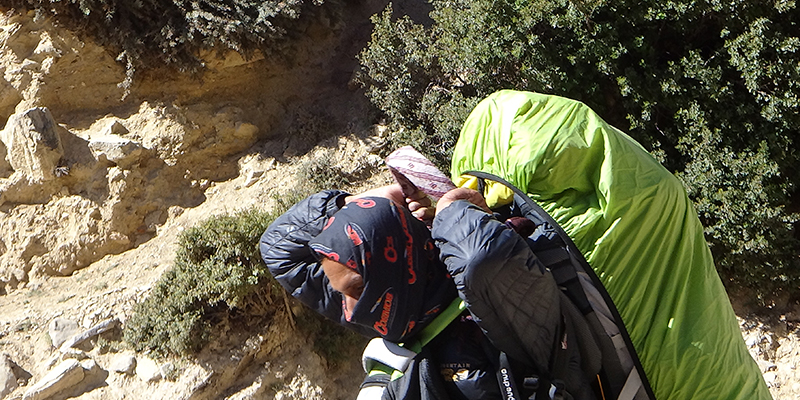 Other Miscellaneous Expenses
Other extra stuff which may be very essential like electronic gadgets (chargers of the camera, iPod, mobile phones) costs about $2-5. But in isolated areas with higher elevation, the prices of electronic devices is much higher than you may expect. Similarly, you may have to pay for using Wi-Fi or other means of communication in the tea house. Similarly, in most of the Stupas and Monasteries, there is a donation box where you can donate some amount of money. As for your personal expenses, you should carry enough budget which may require for you at any moment.
Conclusion
Therefore, you have to be well prepared and should have enough budget for a long vacation like Nepal. Though while trekking in Nepal, costs can be abridged or amplified as per the service of the traveling company. Similarly, types of accommodations, kinds of services you get and many more things will matter while estimating the budget for trekking in Nepal. Trek with experienced and professional trekking agencies which can make your journey fruitful and memorable one.