The Manaslu region requires many types of permits and cards for trekking. That's the governmental policy. Also, a special permit is required in those areas which are border by another country. Mt. Manaslu shares its portion with China (Tibet). That's why permits are compulsory if you're traveling in the area. The article in depth says about Manaslu Trek Permit.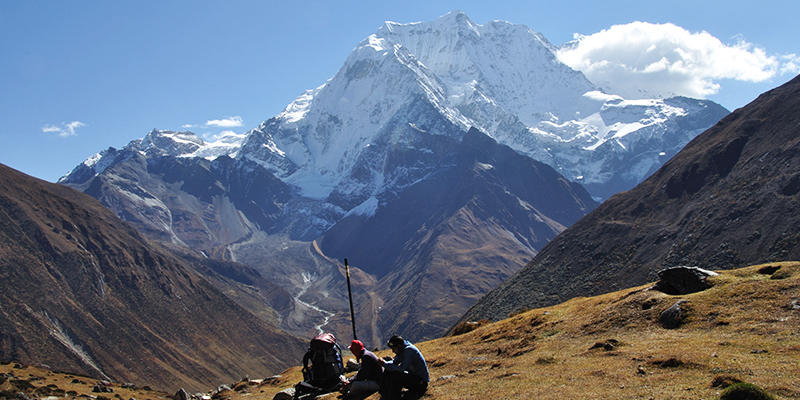 Cost for Manaslu Trek Permit
The Manaslu circuit trek cost depends on two factors: itinerary and season.
September-November- USD 70 per person per week. 10$ for each day if extended.
December to August- USD 50 per person per week and 7$ per day in case of days extended
Annapurna Conservation Area Permit(ACAP) - 20$
Manaslu Conservation Area Permit(MCAP) – 20$
Many people wonder fee for children under 10. ACAP and MCAP are completely free whereas other permits are required for them. The process and documentation are the same for other trekking permits.
TIMS Card
Many people get confused whether TIMs card is mandatory or not. It is not required. TIMs stands for Trekkers Information Management System. The permits that you buy for the Manaslu region are valid for the Annapurna region too. You can get these permits from the Department of the Nepal Immigration office, Maitighar Kathmandu. Note that Nepal Tourism Board is not responsible for Distributing the permits and TIMs cards.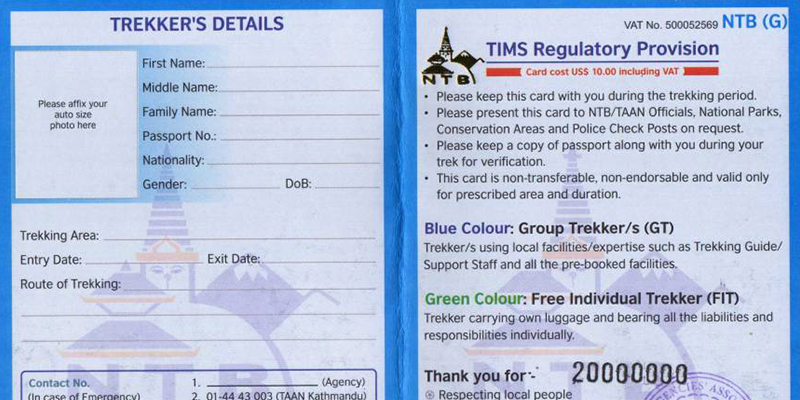 Can I apply for my own Manaslu Trekking Permits?
Individuals trekkers aren't allowed in the Manaslu region. You need an authorized travel company/person for trekking in the region. As per Nepal's government, the following are the requirements for Manaslu Trek:
One authorized person from any of the travel agency of Nepal
Must be 2 people in one group
Should file all the documents before proceeding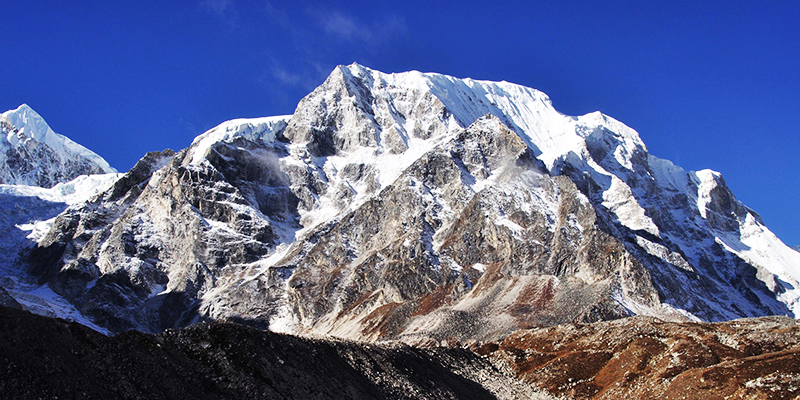 Is it possible for Manaslu Trekking Permit in advance?
The company you join for the trek can manage this. Our years of experience says that we are able to give Manaslu Trek Permit upon the request of Clients. But these things aren't under our control. Following are the documents required for trekking Manaslu Region:
Color scanned copy of Passport
Photocopy of Nepali Visa
Return flight details
Letter Addressing Immigrants chief saying about why you aren't able to arrive in Nepal in advance to issue the permit
Letter from local trekking company, which guarantees that you'll provide your documents after arriving at Kathmandu
If everything goes okay, you can get Permit within 2-3 hours of working time. Manaslu region is gaining popularity every year. And, the number of trekkers to Manaslu is increasing each year. contact us for your queries, about the trek, we are 24 hours online for you.