A beautiful land gifted by nature, thousands of creatures living with pleasure is Nepal. The singing birds awaken you in the morning. Trekking around the mountains ranges, not to show to the world but to see the world gives real happiness to all the travelers.
Trekking in Nepal is not an easy task. One should be physically fit and mentally prepared for it. Trekking around the Himalayan region is adventurous and thrilling. Travelers face with the hard choice of selecting the best trekking route. It's always amusing trekking in Nepal and gaining knowledge about traditional Nepalese cultures and festivals. The best trekking routes depend on your own choice of difficulty. However, other factors like sloppy and rocky path, difficult passes, and more numbers of ascending and descending matters a lot. Here are some of the best trekking routes so far in Nepal.
It's a dream to trek Everest Base Camp of every individual trekker. The most direct route to reach EBC is from Lukla to Kalapathar. As you head forward from Lukla, you will have to struggle with difficult passes, ascending and descending. After a few days of struggle, you will reach the largest monastery in the Khumbu region at Tengboche. Further, you will reach Kalapathar where you can observe EBC in front of you.
Alternates routes to Everest Base Camp
It takes a long time about 20-21 days from Jiri because you will have to trek from Jiri to Lukla and again follow the above route. If you want fewer crowds and have enough time to trek, you may choose this route.
You need to take a flight or vehicle from Kathmandu to Tumlingtar. It's a low land so, the trail is hot. You will face fewer obstacles like passes and crowds on your way. From Tumlingar, you need to head upward to Lukla.
All routes coincide at Lukla and from Lukla and you will have only one route from Lukla.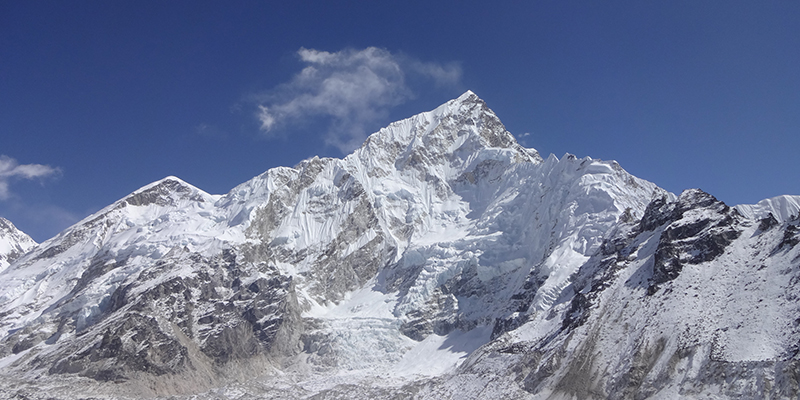 The popular and short route compare to other is Annapurna Circuital route. The route is horseshoe-shaped in the whole Annapurna range. It is covered by high hills and forest areas. You will have to walk 300 km throughout the trek. The path is an ancient trade route between Nepal and Tibet.
Starting from Jagat, you will pass through different villages having varieties of cultures and traditions. You will face the highest pass of the trek that is Thorang la pass at an elevation of 5416 meters. The trail includes Upper Pisang, Ngawal, and Manang with magnificent views of Annapurna III and Gangapurna. Heading forward from Manang, you will reach to Thorang La pass. Crossing the pass, you will reach to Kagbeni which is an ancient village. On your way back, you will reach to Ghorepani poon hill which is another trekking region of Nepal. Further, you will reach back to Pokhara.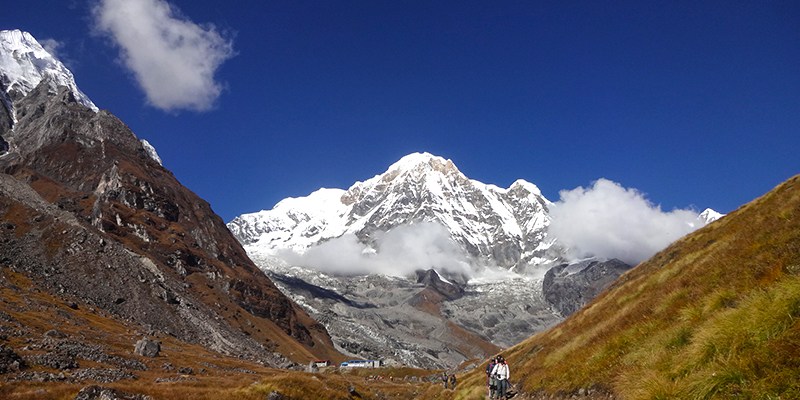 Langtang is the closest place from Kathmandu valley. This trek is popularly known as Glacier trek. The Langtang valley is surrounded by Pine forest, rugged rock, snow-capped peaks, and Mount Langtang. Syabrubesi is the starting point for trekking. Heading towards the Langtang River, you will reach KyanjinGompa. Further, you reach the village of Tamang and Sherpa people. You can observe the Lush forest of Rhododendron on your way. The main attractions on the route are LangtangLirung, Langshisa, and Ganga La peaks. As soon as you reach Langtang, you can observe the view of Glacier Mountains and natural vegetation. On your way back, you shall go to Syabru village where you can find another popular trekking trail called LangtangGosainkunda trek.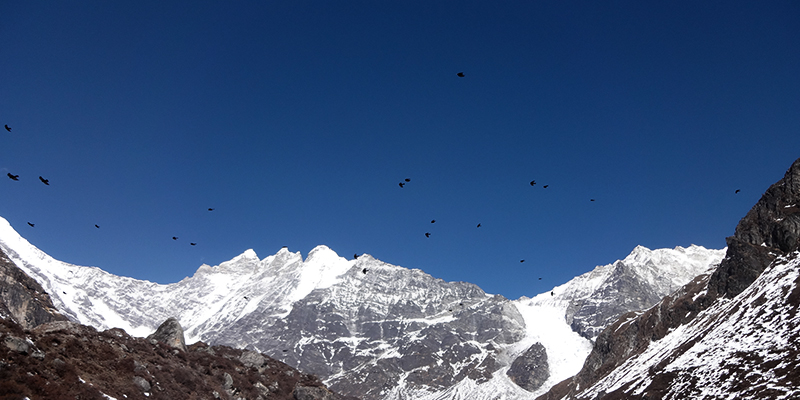 It's a short trek of 4-5 days to Annapurna region. During the trek, you can observe the Gurung and Magar charming villages, the Gorkha Warrior pass which is the famous pass, Rhododendron, and oak forest.
Trekking starts from Pokhara to TirkheDhunga. On your way, you can observe the Modi River and a beautiful town. Further, you head towards a Magar village called Ulleri passing through a suspension bridge of BhurungdiKhola. You will have an amusing trek through forest area to reach Ghorepani. You can relish with the panoramic views of mountain ranges and sunrise from Eye level at Ghorepani. On your returning trek, you descend to Ghandruk which is an intriguingGurung village where you can have close-up views of Mount Fishtail and Himachuli. From Ghandruk, there is a direct route to Pokhara.
Manaslu circuit trek is another popular trek with an adventurous route where you have to trek 197 km. The trekking trail follows an ancient salt trading route along the Budi Gandaki River. Larka pass is the highest point along the trek situated at an altitude of 5100 meters.
The trek begins from Arughat to Sotikhola which takes a day. The trek continues moving towards Machhakhola. On your way, you can observe suspension bridges, forest areas, rice terraces, and mountain ranges. After 4 days of the trek, arriving at Deng, you will start to see the stunning landscape of snow-capped mountains. Further, we reach a beautiful village named Namrung which is an amazing viewpoint fir Ganesh Himal and Mount Himachuli. Heading forward, you will arrive at Samagaun village located at Budhigandaki valley. Larkya peak and Larkya Glacier are the stunning places around the valley. Further, we will pass through Larkya la pass at an elevation of 5100 meters and go towards Dharapaniwhich is the final destination of the trek.