A country of historic pride with thousands of religious sites and mountains of the highest height in Nepal. Having a feeling of brotherhood with the amiable memories of childhood; playing in the forest areas with animals makes us alive. It's Nepal, the birthplace of Lord Buddha. It's Nepal, the beautiful land gifted by nature.
Nepal is a multilingual and multiethnic country. The manifestation of Autonomy to the major castes contains eight of the world's highest peaks. The government system is the Federal democratic system. People follow the traditional economic system in which the majority of the population engages in subsistence agriculture and the allocation of available resources is made on the basis of the primitive method.
Trekking in Nepal is what every people around the world wish for. Nepal is a country for trekkers and heaven for travel seekers. Trekking in Nepal is not so easy because it needs long walking and your passion. Your physical fitness matters a lot. Trekking in the high hills for the gratifying glimpse of snowcapped mountains and low lands to explore the forest areas has become the passion for the traveler of the world.
The modern era is the era of traveling. At every footstep of Thamel, Kathmandu you can find Travel companies. Hundreds of companies are giving the best package for trekking. Adventure White Mountain is one of them. This is the pathfinder for you to trek in Nepal.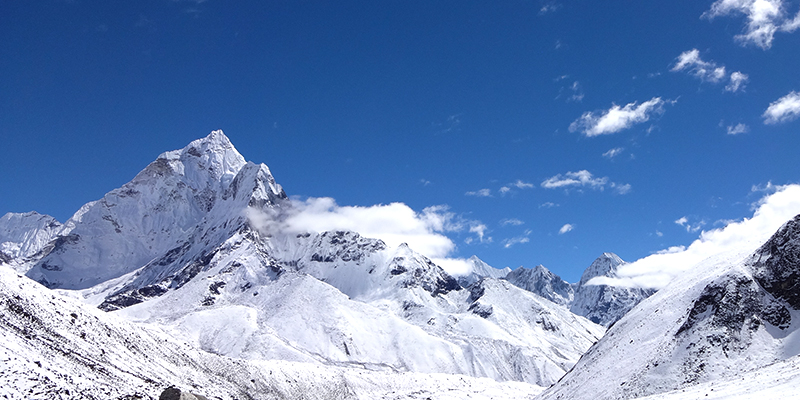 Best time to Trek in Nepal
In fact, an enthusiast trekker never worries about the weather. However, mid-September to mid-December is the worthy period for trekking in Nepal. This is the peak season for trekking because the weather looks marvelous with the pleasant sky and dazzling vista of mountain ranges. March to May is the second-best time to trek. The blossom of flowers, slowly blowing winds and different varieties of birds welcome you all. The Winter season (December to February) is very cold in the Himalayan region. The night temperature reaches a minus degree and snowfall occurs during winter.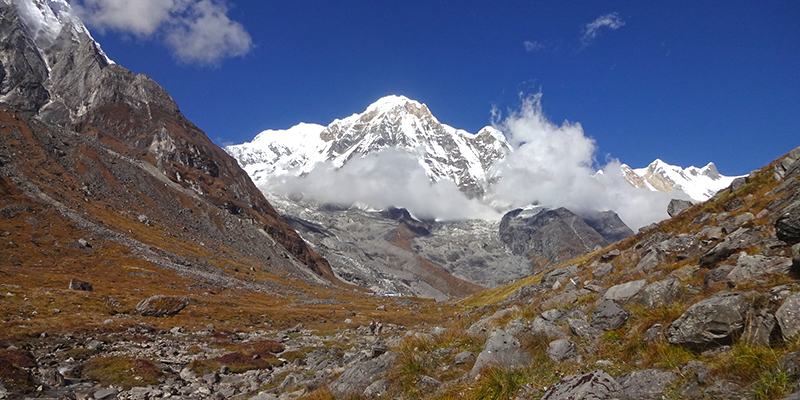 Trekking in Nepal is autumn (September to November)
This is the post-monsoon period. So, crystal clear skies, haltingly blowing winds and the phenomenal landscape of mountain ranges can be perceived. The photographs found on many websites are all taken during this period. The stunning glimpse of nature makes you feel that you are in paradise. Everest Base Camp and Annapurna Base Camp are the best places to trek during autumn.
Trekking in Nepal in winter (December to February)
If we talk in the context of the number of trekkers, it is found that fewer people trek in the winter season. The major reasons are temperature, high chance of snowfall, dusty sky, and poor views of natural vegetation. The temperature at night reaches minus degrees. The day temperature remains very cold and in most of the trekking places, lodges and tea houses remain close. However, it can be a suitable time for trekking in lower altitudes. January is the coldest month in comparison to other months in Nepal.
Trekking in Nepal is spring (March to May)
This is the second-best tourist season. The blossom of Rhododendron, pleasant sounds of birds and animals are welcoming you to visit forest areas, high hills, and lower elevations. The temperature in the Himalayan region is average during the daytime but may reach zero degrees during the night. Ascending and descending the paths kill your bareness and bring energy for trekking. Everest Base Camp Trek, Mustang Trek, and Damodar Kunda trekking are the best places to trek during spring.
Trekking in Nepal in summer (June to August)
It is the rainy season in Nepal and the number of trekkers is average because they enjoy the rainfall. After rainfall, the scenario looks pleasant. The skies look clear, the wind kisses your chick and runs away. Trekking around lower elevations is difficult because of high temperatures while the Himalayan region will have the average temperature in this season. Mustang, Nar-Phu valley, and Dolpo regions are the best places for trekking during the summer season.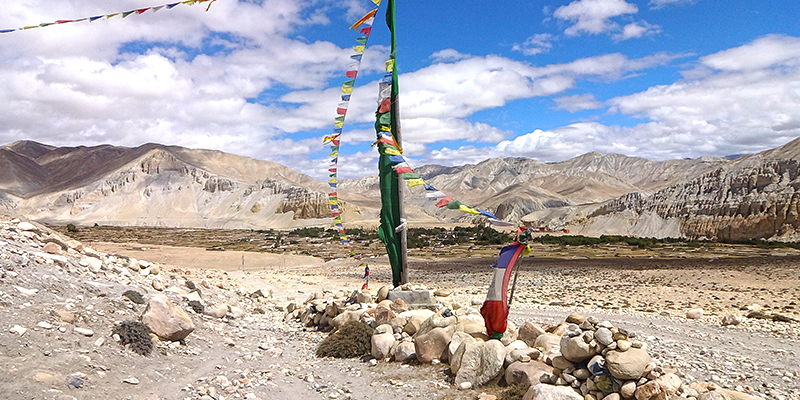 Teahouse Trekking in Nepal
People often say the thing that made their trek stunning are the tea houses found at different places in a gap of 1-2 hours. Tea houses are small lodges offering you tea and room to sleep. In the past, it was a small shop. Nowadays, tea houses provide all sorts of facilities like food and accommodation.
The price for a stay at a tea house ranges from 3$-5$. Its comfort and affordability for trekkers because you can find comfortable beds, blankets, and pillows are provided in each room. But, bringing your own warm clothes is very essential. The tea houses are modernized providing Wi-Fi service to the trekkers. Tea houses can be found in the Manaslu and Annapurna regions. The attached bathroom is kept in most of the tea houses. It cost less than camp because you don't need to carry equipment's which reduces pricing for sleeping bags and food.
Popular Tea House Treks
Almost every trek in the Himalayan region consists of tea houses. These tea houses serve the trekkers in a polite manner. Here, we have tried to mention the popular tea house trekking of Nepal in short:
It is the most popular trek among all in Nepal.
It takes 14 to 15 days to complete the trek.
Since the path is ascending and descending, the difficulty level is high.
October to November and March to April is the best time for the EBC trek.
Standing in front of the World's highest peak Mount Everest, enjoying the scenario, and taking photos will make you feel as you are in paradise.
It is the second most popular trekking in Nepal.
It takes 7 to 10 days to complete the trek.
The difficulty level increases from moderate to high as you go from the lower elevation to higher.
The best time for this trekking is from October to November and March to April.
The thrilling passes blow your heart. The astonishing views of mountains, forest areas, and natural vegetation make it popular day by day.
It takes 18 to 20 days to complete.
The difficulty level is very high since it takes a long time to complete.
October to November and March to April is the best time for this trek.
It takes 16 to 17 days to complete the trek.
The difficulty level is from moderate to high.
The best months for this trek are October to November and March to April.
Spectacular views of Manaslu and Ganesh Himal Range blow your heart. The landscape is incredibly varied from the green countryside and lush forest to miraculous high altitudes landscape with huge glaciers.
It takes 7 to 9 days to complete the trek.
The difficulty level is moderate.
October to November and March to April are the best months for the trek.
It takes 10 to 12 days to complete the trek.
The difficulty level is moderate.
The best month for the trek is from October to November and March to April.
It takes 10 to 12 days to complete the trek.
The difficulty level is moderate.
October to November and March to April is the best time for the trek.
It takes 4-5 days for the trek.
The difficulty level rises from easy to moderate.
The best months for the trek are October to November and March to April.
Teahouse Manner
Generally, there is no rule to be followed in a tea house. However, rough works are not allowed. The meals and room costs are cheap.
Difficulty Rating
Before planning any trek, it is essential to know about the difficulties faced in the trek. The topic difficulty rating deals with your physical fitness, the number of days for the trek, the total time for trekking, and many more which are listed below:
Maximum altitude of the trek.
Numbers of ascending and descending during the trek.
Time spent trekking every day.
The temperature throughout the trek.
Passes in the trek.
We have categorized Difficulty Ratings into 4 groups:
Easy
The path is leveled and takes 4-5 days to complete. There are no high ascends and descends. The time for trekking daily is about 3-4 hours. Dhampus pleasant trek, Ghalegaun trek, and Kathmandu valley trek are examples of an Easy trek.
Moderate
The difficulty level increases a bit than that of an Easy trek. The altitude ranges above 4000m and the time gap are 7-8 days. Every day you make the trek for 5-6 hours. The roads are rocky and passes are difficult. Rara lake trek and Langtang Valley Trek is the model of Moderate Trek.
Moderate-Difficult
The ascending and descending make you tired. The elevation IS raised above 450o m. The temperature is cold and the path is rocky. The time phrase is 9-10 days walking 6-7 hours per day. Chances of altitude sickness are very high. The passes are adventurous and risky. Annapurna Base Camp Trek, Kanchenjunga Trek, and Manaslu trek are the representatives of this trek.
Difficult
The time phrase for daily trekking is 6-7 hours and the elevation is above 5000m. The path is not leveled. Rocky high stones on the path increase the difficulty. There is a high chance of altitude sickness. The weather is changeable. It may rain and snowfall may occur at any time. The temperature may reach zero degrees during the daytime. Tea houses are not found easily. Everest Base Camp trek, Annapurna Circuit trek, Everest 3 pass trek are examples of this trek.
Independent or Guided Trekking
People feel more adventurous while they go for independent trekking but some places of Nepal are prohibited by the government for it. So, taking a guide is compulsory for Upper Mustang and Dolpo trek.
Why Independent trek?
Independent trekking means being highly responsible to face all sorts of difficulties. Normally, one who is physically fit and fine and has knowledge about the routes goes independently. It is adventurous trekking because there is no time-bound and can stay anywhere for any time. However, such people should be ready to face changeable climates, snowfall, and many more obstacles. You can be friendlier with the locals and learn about their cultures deeply. It is less expensive than a guided trek.
Why Guided Trek?
This trekking is for those who do not want to take any risk on the path. You do not need to worry about the routes and lodges. The guide explains to you detail about the cultures and places. All the transportation services are arranged properly and it is very safe to trek high altitudes with guides. It is much expensive than independent trekking.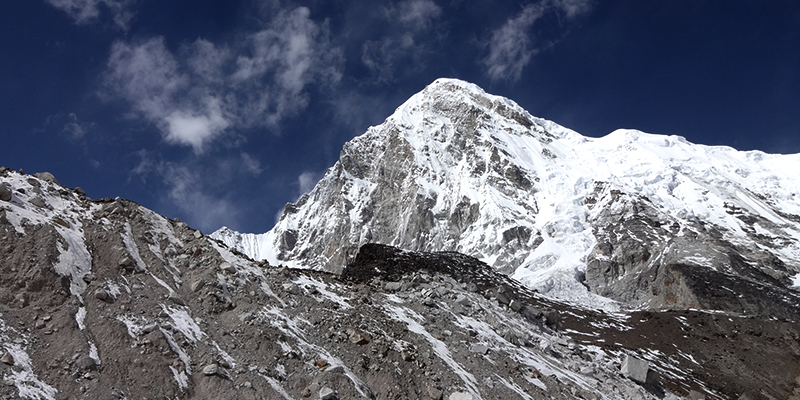 Cost of trekking Guides and Porters
Guides help you to trek the best route, quality foods, and information about the places. Porters carry your bags. 30$ to 35$ is the daily price range for the guide and 23$ to 25$ for a porter. Before going with the guide, don't forget to check their English because they are the key person for the trek. There is a limit that you should not give to carry above 15 kg to the porter. You should give them money on a daily basis because they feel happy if they get money daily.
Among many companies, Adventure White Mountain is one of the leading travel companies providing all sorts of trekking and tour packages. Our dedicated team members are always ready to fulfill your desires and inquire. There is an instant refund service in our company in case of tour postponement and cancellation.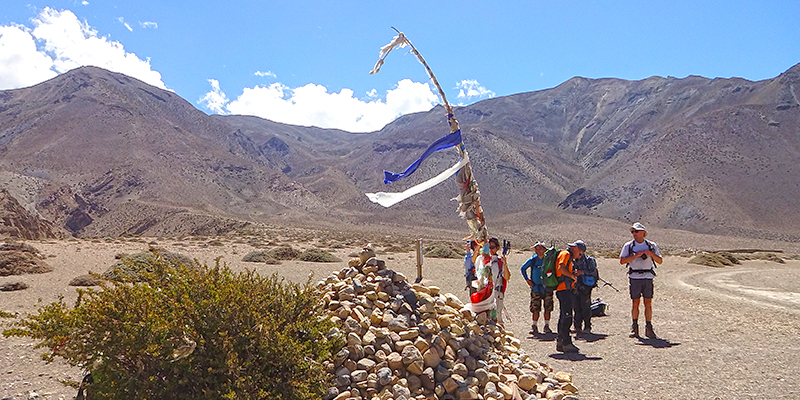 Group or Solo Trekking
It depends upon you how do you like to trek. There is a trend to make groups for trekking in many of the companies. If you join a group, obviously the cost gets reduced and you can make a close friend circle. But some people want to go solo. Adventure White Mountain provides you facility of both group and solo trekking.
Guidebooks and Maps
Following are the list of guidebook that we use:
Rough Guides to Nepal
The content of these guidebooks is almost similar. You can find the best alternative routes, passes, and many more from these guidebooks. The foods found in the concerned places are also mentioned clearly in both the books.
Having a map is very essential because it helps to avoid long routes and helps to take the best alternative route. Also, it helps you to visit religious sites and mountain ranges as per your wish.
Safety Tips for Trekking
Don't go alone
Going alone even if you have never been to Nepal is ridiculous. Different companies make groups where you can trek together feeling comfortable and enjoy the trek.
Don't leave your guide
Be very polite to your guide because they are needed to you in each and every step of your trek. give them their payment each day so that they feel happy with you.
Stay hydrated
Drink plenty of water during the trek whenever possible because you may not get water to drink for a long gap of time.
Hire a Porter on the way
If you are trekking with the bag then hire a porter. Let your guide deal with porter because they don't understand English.
Travel Insurance
Nowadays, almost all companies suggest you have travel insurance for trekking in Nepal. It is managed by the company if you are planning to go with them else you can manage it yourself. The weather is unpredictable in Himalayan ranges and you may get altitude sickness at any time. While doing insurance, be sure that it covers high altitudes and helicopter tours. For your safeties, you may carry a personal medical kit too.
Condition after earthquake
Every people were busy doing their own work. Some of them were busy in their hotels whereas some of them were busy in trekking. Suddenly the black day (April 2015) changed the lives of people, the rich started sleeping with the poor and the routes for trekking were disturbed. But now the routes are well managed. Even you can find the best alternative routes for most of the treks.
Food
Tea houses on the route offer a surprising variety of foods likes Chow Mein, Pizza, and Cheese. The dishes are fresh and cooked well. The Nepalese traditional dish 'Dal Bhat' is also available at a price range of 5$ to 7$ depending upon the tea houses at altitudes.
The prices are almost similar in most of the tea houses but it increases when you move to higher altitudes. Always make sure about food planning before the trek.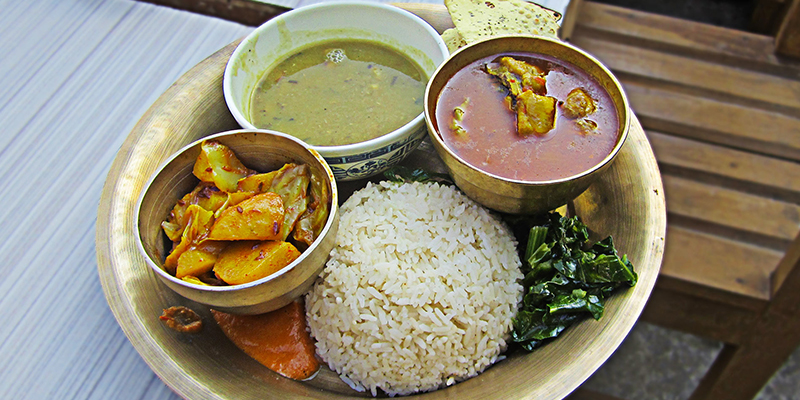 Water
In some difficult treks, you shall fill up your bottle with the river water. So, it is necessary to carry water repellant medicine. Also, you can purchase water from the tea houses. During the trek, it is essential to carry 2 liters of water because keeping your body hydrated is essential for further trekking.
Money and Transportation
Pre-planning for daily food and accommodation would help a lot during the trek. You won't find ATM machines on the higher altitudes of Himalayan ranges. Also, the tea houses do not accept Credit cards. So, it is mandatory to take a big amount of bucks. Usually, 40$ per day is enough for trekking.
Transportation plays a vital role in trekking. You need to fly from your country to Nepal. Further, you need to collect your visa at Airport and take a flight or vehicle to Pokhara. Also, from Pokhara, you may take the flight to Jomsom or Vehicles. Overall, the maximum amount of money is wasted on transportation.
Permits
As soon as you reach Kathmandu, make a Trekker Information Management System (TIMS) card which costs around 20$. You can make TIMS cards from Kathmandu as well as from Pokhara.
Permit for Annapurna Conservation Area
For SAARC people: 2$(NRs200)
For other countries people 20$(NRs around 2000)
Permit for Manaslu Conservation Area
For SAARCE People: 2$(NRs 200)
For other countries people: 20$ (NRs 2000)
Visa
Visa is necessary for traveling in Nepal. Once you arrive at Tribhuvan International Airport, you can get it easily. You can also visit the Nepal Embassy for Visa. Generally, taking a 1-month visa is cheaper (100$) compare to other short days.
Phones and Wi-Fi
You can find Wi-Fi service in every hotel of Kathmandu and Pokhara. as well as Wi-Fi service is available in higher elevation parts of Himalayan regions. such as Everest Region, Annapurna region, Langtang, region, and Mustang region, if you are willing to trek another remote area We suggest you buy Smart Cell because it gives internet service at the very cheap price. The 3 Sim cards (Ncell, NTC, Smart Cell) are providing internet and phone call services. That was all about trekking in Nepal. If you have any queries regarding the topic feel free to message or contact us. We are always ready to help you as much as we can.