The evergreen trek chosen by thousands of travel seekers is Ghorepani Poon hill trek. The stunning sunrise from the poon hill viewpoint would definitely make your travel sick. Generally, it's named as 'Annapurna Sunrise Trekking' or 'Annapurna Panorama Trekking.'
The Ghorepani Poon hill trek is the shortest trek which is possible from Kathmandu as well as from Pokhara. If you had already roamed around Kathmandu valley, it's better to take a flight to Pokhara and go for the trek. The other cheaper option is going to Pokhara by public bus. This is interesting and time-consuming because it takes 6-7 hours to reach Pokhara.
Poon hill trek is best known for panoramic scenes of snowcapped peaks. Being popularly known as the Photographers Paradise, you can capture some of the best snaps of impressive Dhaulagiri and Annapurna ranges perfectly. Annapurna I, III and IV, Dhaulagiri, Manaslu, Gangapurna, beautiful sights of Pokhara, local cultures, religion, and lifestyles are the main attractions of the trek.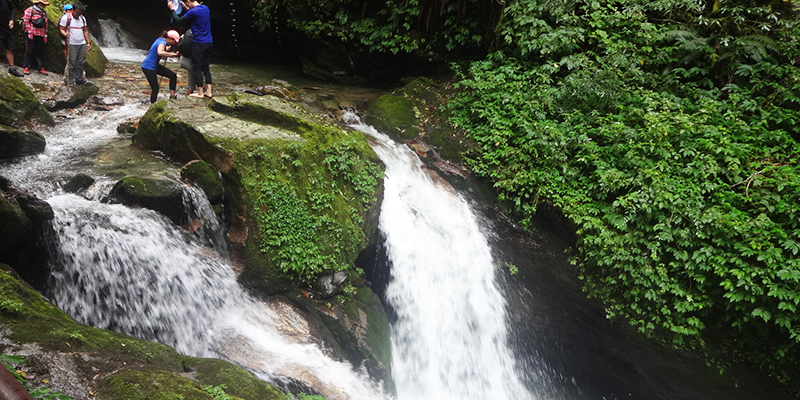 Why Ghorepani Poon hill trek in December?
December is the beginning month of the winter season in Nepal. A certain part of our country gets extremely cold this month. The frequently asked question these days is, "Is it really possible to go for poon hill trek in December?"
Very less crowd
Unlike other months, very few cleverly-minded people trek to poon hill in December. This can be a great benefit to you because you get everything at a cheap price.
Thrilling views of mountains
As the precipitation is low in December, one can fully enjoy with the mountains beauty, environmental greenery, and blue sky.
Cheap lodges
Sometimes, we get confused because most of the people go to Poon hill in October rather than December. But, December is the cheapest month for trekking poon hill region. The price tag of lodges as well as foods decreases than that in peak season.
Good accommodation
The number of trekkers and accommodation are indirectly linked with each other. Lesser the number of crowds mean good quality of accommodation. You will have options to choose the houses of your wish.
Happy Trail
You can see numerous faces on your trail. The lodges welcome you joining their hands saying "Namaste". The people smile looking on you on the trail. Ghorepani poon hill trek is really exciting these days.
Weather of Poon hill in December
The month of winter in December. Of course, some places along the trails have a temperature of 0℃ or below 0℃. But that's not the matter to be concerned at all. The warm environment of the teahouse and your clothes make the trek easy and comfortable.
The coldest month around poon hill region in January. December is just the beginning of winter. Most parts remain comfortable for trekking during December.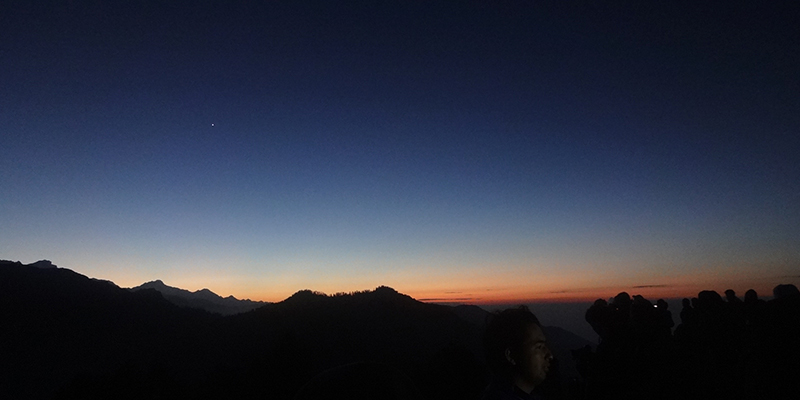 FAQs about Poon Hill trek in December
Will the trekking trails be open during December?
Most probably yes. If you go to the base camp region, the trails may be closed during cold season because of heavy snowfall. Since the poon hill area lies at lower altitude, you don't need to worry about snowfall and altitude sickness.
What is the possibility of comfortable accommodation in December?
Trekking in Nepal is always open. Whether you go on winter or autumn, there's nothing to worry at all. You will get better accommodation than the peak season at a cheap price.
Is it compulsory to hire a guide?
No, it's not. But the trail is lonely with no crowds at all. You may forget the route. So, we recommend you to take a guide with you. You won't feel bored at all too because you will have your guide to discuss the places.
What are the necessary bag packs for the trek?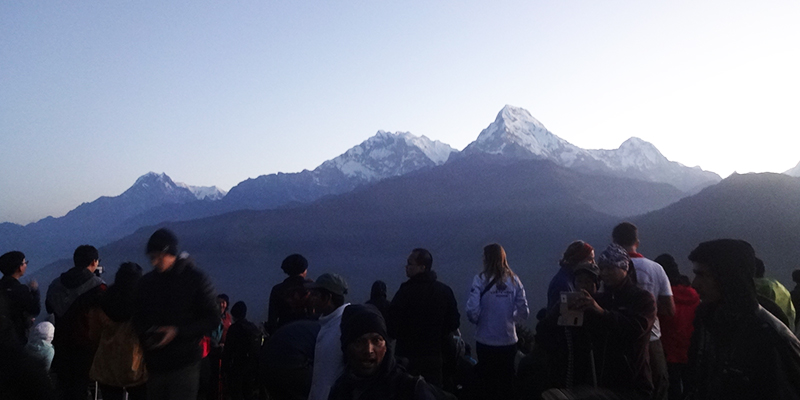 The weather is cold during December. It's compulsory to wear warm clothes during the trek. Warm jackets, thick trousers, thick shocks are some of the items that you can wear during December trekking. After reading this article, you should have no doubt about the Ghorepani poon hill trek in December. Unlike the base camp trek, you won't face any difficulties during the trail. With the good guide, an eye on the weather forecast and proper timing would definitely make your trek wonderful.
If you are looking for poon hill trek in December or any other trek, you can contact us easily.