With the joyous, smiley face and cherish body, Everest Base Camp trek brings a kind of happiness that probably will last for your lifetime. Everest Base Camp elevation i.e. the altitude of Kalapathar is 5545m from the sea level. Your life will be behind your imagination when you reached Everest Base Camp. Trek to Everest Base Camp, especially in October is the best time because it's the end of monsoon and offers crystal clear sky with the perfect climatic condition. The world's highest snow-capped mountain peaks and views of the environment are lovely. The sun shines for an average of 6-7 hours per day, so the trekking will be much easier for you. The HD quality view of scenario will blow your heart. What else will you desire other than that?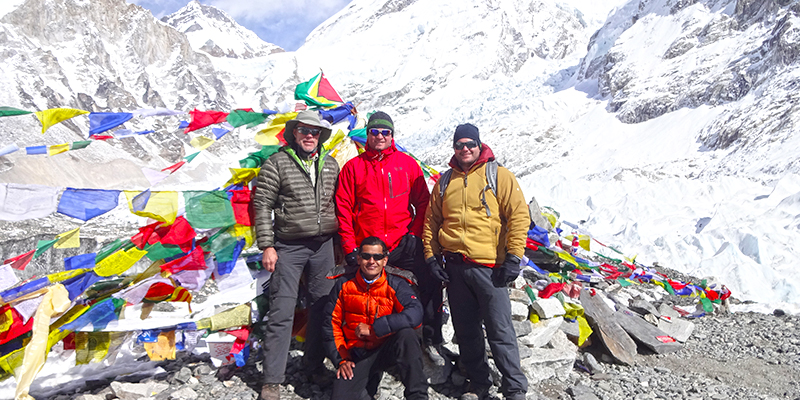 Everest Base Camp weather in October
As you go on surfing the Internet, you will find that October is the trending month for hiking to Everest Base Camp. Yes, of course, it is. The weather remains constant and the rain will not last longer than expected. To be fact, October might vary in weather condition due to rising global warming.
Temperature
The temperature reaches as high as 12-16℃ during the day and the average temperature drops down to around -6℃ at night.
Wind
The daily wind speed in October is around 8-11 km per hour on average. These days monsoon tend to drag to September and you can now get rain even in October. So, we recommend you to go for Everest Base Camp trek on the 2md or 3rd week of October.
Why Everest Base Camp trek in October?
Moderate climate
As discussed in the above lines, the temperature remains moderate with the shining sky and the wide range of flora and fauna, mountain ranges welcome your trek.
The month of festivals in Nepal
The major festivals of Hindu people 'Dashain and Tihar' fall on this month. You can learn about the festival and become part of it. The feeling of receiving blessings (red vermilion, rice, and yogurt) on your forehead from the aged Sherpas is awesome.
Eye-catching views
The views of Khumbu glacier, Mt. Everest, Mt. AmaDablam, and different gompas are mind-blowing. The peaceful environment of the Everest region relieves all your stress and takes you back to nature. The view of a mountain will probably remain in your mind forever.
Tips for Everest Base Camp Trek in October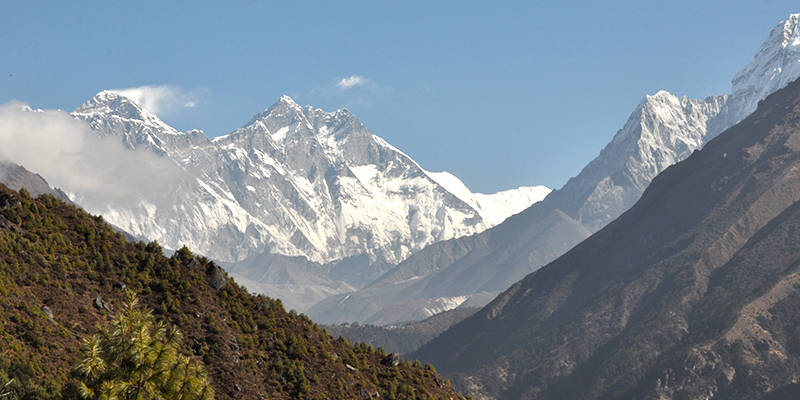 Arrange a proper guide
It is your responsibility to check the English language of the guide. If you're not able to understand them, don't take them. Ask them about the places around the trek.
There is a direct link between starting early and nature's beauty. So, start early and have fun with nature. Since October is a peak season, tea houses almost remain full. You will have to spend 1-2 hours in search of a tea house. So, book them earlier and save your energy and time. If you want to make your trekking exciting, stunning then make yourself comfortable with your bag pack, carry only necessary clothing. Prepare yourself mentally for the trek. Everest Base Camp trek is the trending trek, especially in October month. Feel free to contact us with your queries. Our dedicated team members are 24 hours online to assist you.