Trekking leaving behind the shaking body, with the curious brain and increased heartbeat, what else do you want? Everest Base Camp Trek, the most epic, enthusiastic and chilling destination presents you the views of memorable land structures, high hills, especially Kalapather- the mountain where you can see the Mt. Everest ahead of you. The region has gained such a fantastic promotion around the globe.
June, July falls under rainy season in Nepal has its own importance and values. The flora and fauna, wild lives, hills, villages add a company to your trekking journey. The climate changes from place to place and most part you find raining. Trekking to Everest region is possible throughout the different routes during this month. The recent trekker's data for June, July is impressive, and it feels great inviting trekkers join Everest Base Camp trek with us in June, July. Preparing well, choosing right and reputed trekking agency is worth going for the EBC trek.
Trip Highlights:
Stepping on the footstep of Mt. Everest is always fantastic
A glimpse of sunrise and sunset from different hills and destinations
Thrilling flight from Kathmandu to Lukla
Exploring the gateway of the Everest region-Namche Bazaar
Refreshing flora and fauna, flowers, and wild animals.
Weather Condition of Everest Base Camp in June, July
The month is rainy with variation in climatic condition. The elevation matters a lot for rainfall in Nepal. Above 3000 m the rainfall decreases whereas below 3000 m, the moisture is frequent in this month. The mid-June, July welcomes Monsoon with Thunderstorm and lightning. After that, the sky becomes bright with the shining face of the sunrise each day.
The amount of rainfall decreases from mid-June, July. However, you are suggested to carry a waterproof jacket for trekking to Everest Base Camp in June, July
Temperature
The maximum temperature in June, July is 25℃ on sunny days, and it may fall to 15℃ in the rainy, morning and evening time. That's average temperature so, no need to worry about it. Temperature favors the Everest Base Camp Trek.The night temperature may drop down to -1℃. Chill, you can easily adjust at any part of the Everest region.
Tips for Everest Base Camp Trekking in June, July
Make a habit of starting the everyday trek early in the morning
The afternoon is rainy in June, July. Beginning in the morning time offers an outstanding glimpse of high hills, village sides, traditional houses, mountain ranges, and crystal clear sky. Starting in noon would hamper the trek, and you may not find anyone to help you if you face any difficulties.
Update yourself with the present weather
Do you know the Nepalese fact? Weather is unpredictable. Google sometimes makes an error. Don't depend and trust on it. Worry about your feet's and keep walking till the destination reaches for the day.
Leeches and Mosquitoes disturb you on the trail.
Honestly, the leeches are so bad. Once, I was dancing for half an hour due to it. The mosquitoes are so disturbing. No worries, if you don't take mosquitoes and leech repellant, they are going to gift you badly that you would never forget in your life.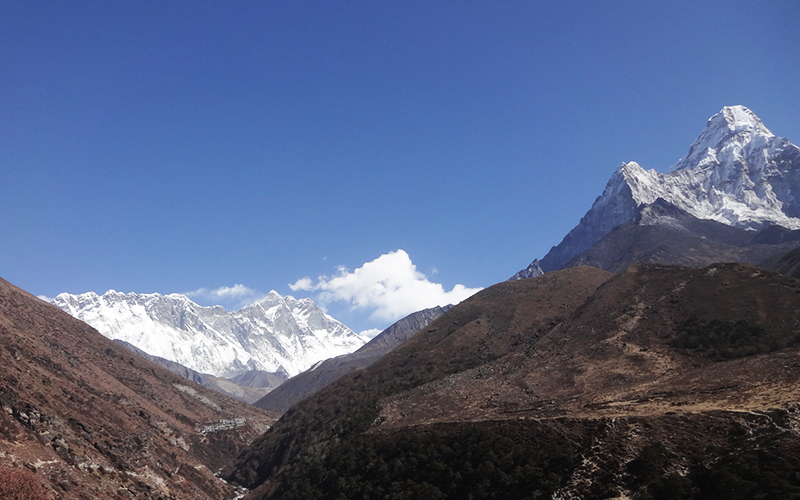 Go with a Professional Experienced Guide and Porter
Everyone goes with a guide. But, I've found some people are so curious and are trekking solo. It's dangerous trekking like that. Contact us any time; we're ready to provide you guide service.