Trekking and touring is the most popular activity to do in Nepal. People from different parts of the world visit Nepal for touring and trekking in their vacations. People might think that trekking packages are specially designed only for trekkers. But it is the wrong perception, there are still some popular trekking and touring destination in Nepal where student groups, family members, and even old-aged people can visit and explore the beauty. Trekking and touring for the student is most important in their life as they can get the out knowledge and experiences some isolated region of Nepal. Here are the best trekking and touring spot for the group of students in Nepal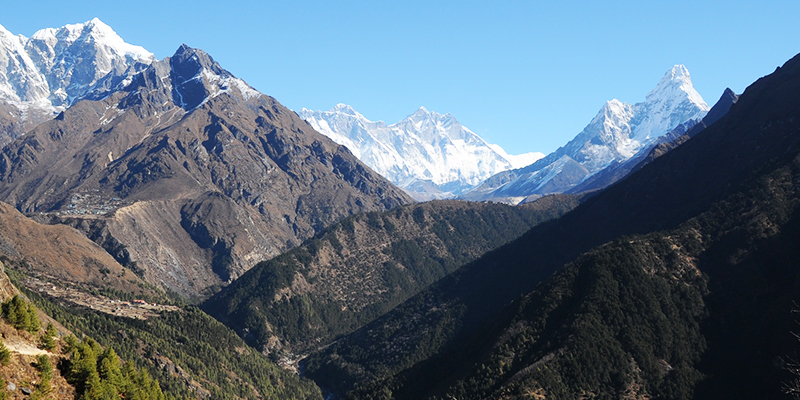 Ghorepani Ghandruk Trek ( Ghorepani Poon Hill Trek)
Ghorepani Ghandruk trek is one of the most popular trekking routes in Nepal which lies at an elevation of 2012 meters. This short trek is very easy and suitable for every level of trekkers, aged people, families, and groups of students. As the trek begins from Nayapul, the trail up to Ghorepani Poon Hill Trek offers exciting elements like picturesque villages, magnificent views of mountain peaks, and scenic beauty. Beautiful forests of rhododendron and chilly waterfalls on the way make this trek even more charming. Ghandruk village is a Gurung settlement where students can experience the unique culture, tradition, and lifestyle. Furthermore, Ghandruk offers outstanding views of famous peaks like Macchapuchre (6993m), Annapurna South (7219m), Himchuli (6441m), and many more beautiful ridges. So this trek has a lot to offer than expected, for the group of students probably this trek is one the best. There are no threats of altitude sickness as well, so one should try out this trek once in a life.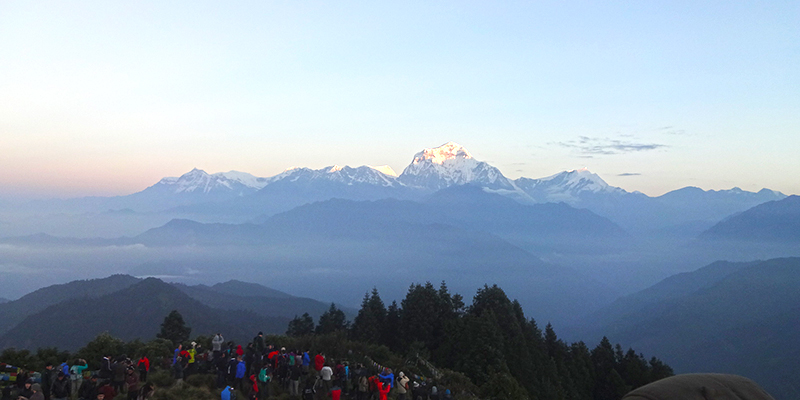 Kathmandu Chitwan Pokhara Tour
Kathmandu Chitwan Pokhara is the three best top destination in Nepal to tour around where students get golden opportunity to experience the best cultural encounters, wildlife safari, and stunning Himalayan views. Kathmandu is itself a famous city being the capital of the nation where students can explore cultural aspects, art, tradition, and much more information about the historical Kingdom of Nepal. Numerous cultural heritages which are listed in world heritage sites like Pashupatinath, Sowyambunath, Durbar squares, and many more can be explored. Similarly, in Chitwan, numerous species of wild animals, birds, and vegetation can be experienced in Chitwan National Park, along with the lifestyle of the people living in Chitwan. Another beautiful city Pokhara, which is also known as the city of Lakes, is best for the group of students to witness some magical views of panoramic peaks like Macchapuchre, Annapurna, and many more peaks. Stunning Caves, Davis Fall, Museum, and pure natural beauty are the best elements of this tour. These three beautiful Kathmandu Chitwan Pokhara tour destinations are the major place for the educational tour where the student can experience lots of knowledgeable staff.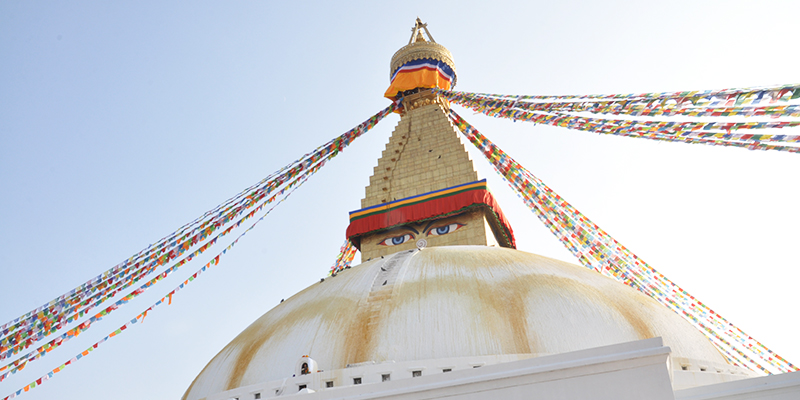 Everest Base Camp Trek
Everest Base Camp trek is the most visited trekking destination of Nepal. This trek with the group of students would be ideal where students can stand tall in front of the highest peak of the world Mt. Everest (8848m). Everest Base Camp Trek (5364 meters) offers spectacular views of gigantic views of Mt. Everest, Pumori, Lhotse, Nuptse, and many more peaks. Stunning Icefalls and Khumbu glaciers can be witnessed from the foot of Mt. Everest. On the way to Everest Base Camp a number of monasteries can be experienced among them Tengboche Monastery is the largest in the Everest region. Similarly, picturesque villages of Sherpa People along the trail and even more interesting lifestyles, cultures, and traditions make this trek furthermore fascinating. Sagarmatha National Park is another major attraction of this trek where numerous species of flora and fauna can be explored. Similarly, the beautiful forests of rhododendron forests always give accompaniment during the whole course of the trek. So this adventurous trek is one of the best and top trekking destinations of Nepal which should be experienced once in a lifetime.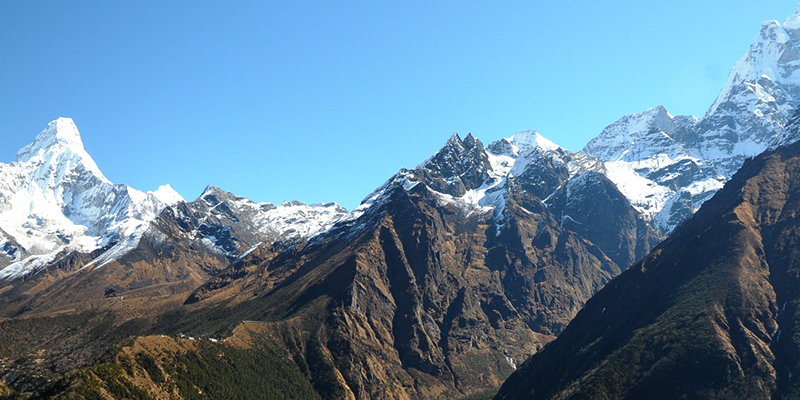 Gokyo Lake trek
Gokyo Lake trek is another famous trekking spot in the Everest region of Nepal. This trek up to Gokyo Ri offers exceptional views of enormous panoramic peaks such as Mt. Everest, Cho-Oyu, Lhotse, Makalu, and many more. Beautiful Gokyo valley along with a great series of freshwater lake systems is the major attraction of this trek. In this trek, the largest glacier of Nepal-Ngozumpa Glacier can be experienced. Sagarmatha National Park along the trail, where varieties of Himalayan wild animals and vegetation are preserved can be explored. The picturesque valley of Gokyo where people from different ethnic groups are settled down here. The lifestyle of the local people of Gokyo valley is totally different from others. This Gokyo lake trek is an ample opportunity for students to experience the wonderful destinations of the Everest region which is out of their expectations.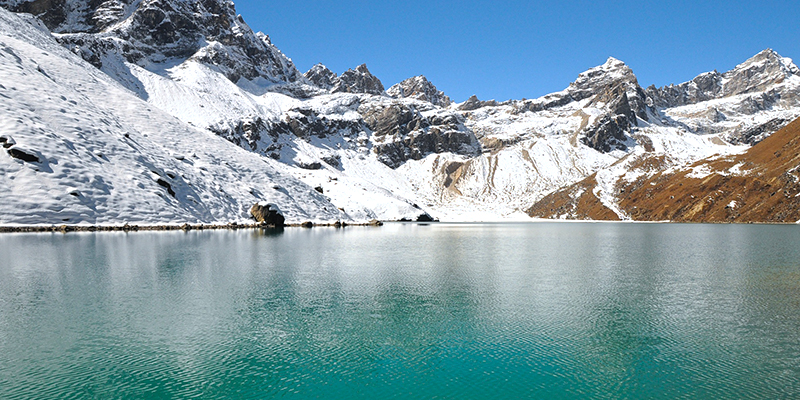 Everest Base camp with Gokyo Lake
Everest Base Camp with Gokyo trek is adventurous trekking in the Everest region of Nepal which is also known as Everest Circuit Trek. Following the trail through the stunning high pass of Chola Pass 5330 m, this trek leads towards Everest base camp, which offers spectacular views of insane panoramic peaks like Mt. Everest, Mt. Ama Dablam, Gokyo Peak and many more. This combine trek to Everest base camp with Gokyo Lake presents stunning blue glacial lakes, high mountain wilderness, Sherpa homeland, and miraculous 360-degree views of snowcapped peaks. Likewise passing through beautiful monasteries, the number of suspension bridges, magnificent viewpoints, the beautiful trail leads towards Everest Base Camp and Gokyo Lakes. Sagarmatha National Park, a UNESCO World Heritage site, is another exciting highlight of this trek where numerous species of flora and fauna are protected. Reaching the top of Gokyo Ri offers magnificent views of Gokyo valley, mountain peaks, and natural scenery.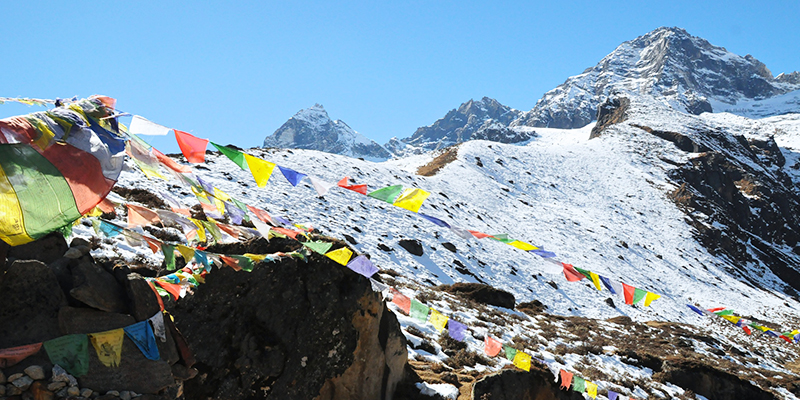 Annapurna Base Camp Trek
Annapurna Base Camp is one of the well-admired trekking destinations of Nepal lies at an elevation of 4130 meters. With not that much a high altitude, this exciting trek in the Annapurna region is ideal for the group of students. This classical trek in Annapurna offers jaw-dropping views of snowcapped peaks, provides ample opportunity to experience the distinctive Nepali village, unique lifestyle, the tradition of the people living in the Himalayan region of Nepal. The trail passes through the stunning landscapes, tranquil Gurung and Magar villages, and lush green forests of rhododendron and pine trees and takes us to the base camp of Annapurna. Along the way, eye-popping views of Annapurna massif, Tent peak, Hiunchuli, Gangapurna, Annapurna south, and many more snow-capped peaks can be witnessed. Annapurna Base Camp trek is not that difficult and can be finished within 7-8 days so, this trek is ideal for the group of students.
Kathmandu Chitwan Lumbini Tour
Kathmandu Chitwan Lumbini tour is another exciting tour package that offers exciting pure natural beauty and provides an opportunity to explore the historical and cultural heritage site of Nepal. Kathmandu is rich in cultural heritages where historical arts and handicrafts defined this city. Students can visit UNESCO world heritage sites like Kathmandu Durbar Square, Pashupatinath Temple, Sowyambunath, Boudhanath, and many other cultural heritages situated in Kathmandu. After exploring Kathmandu, another beautiful place Chitwan awaits to accompany varieties of protected wild animals, birds, and vegetation in Chitwan National Park. The student can do an Elephant safari and can explore the Chitwan National park. Similarly, Lumbini is another legendary and historical place to visit where Lord Gautam Buddha was born. Numerous holy sites like monasteries, museums, and monuments can be visited to know more about the history of the Lumbini. Likewise, there is the Ashoka Pillar which is one of the major attractions of Lumbini. Apart from the beautiful aspects of this tour student comes to know about the lifestyle of the local people.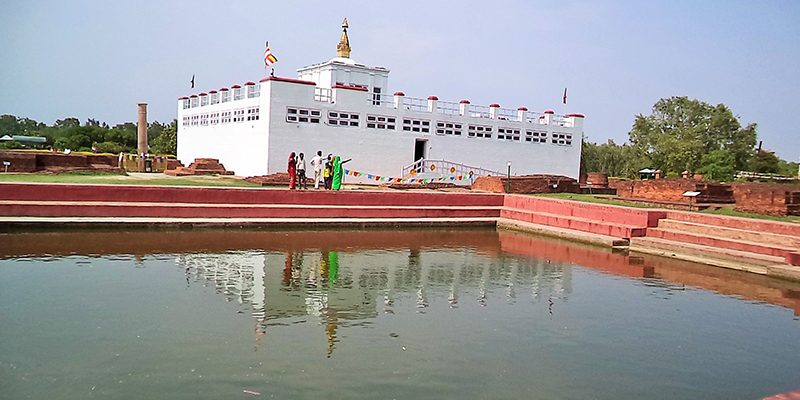 Everest Short (panorama) trek
Everest Short (panorama) trek in the Everest region is a very easy trek that offers dazzling views of the world's tallest peak-Mt. Everest. Everest panorama trek is best for those who do not have enough time to go up to Everest Base camp but very eager to have a glimpse of the Himalayan ranges of Nepal including Everest. During this trek, the magnificent view of snowcapped peaks like Lhotse, Thamserku, Ama Dablam, Everest, and many more peaks can be seen. Trekking through the beautiful home of Sherpa land, this trek provides a great opportunity to experience the unique culture and tradition of Sherpa people. Similarly, numerous prayer flags, small mani walls, chortens, and monasteries along the trail indicate that most of the people of the Himalayan region follow Buddhism. Among all the monasteries in Everest Region, Tengboche Monastery is the largest one. So this trek is ideal for the group of students who wants to explore the upper Himalayan region of Nepal for a limited period of time.